SKS is Finland's largest publisher of open access scholarly books in the field of humanities. We publish peer-reviewed scholarly books in the fields of literature, cultural studies, history and the Finnish language.
Our non-fiction publishing house SKS Kirjat specializes in non-fiction books that increase understanding of Finnish culture and are of interest to a wide audience.
Get acquainted with us and our books!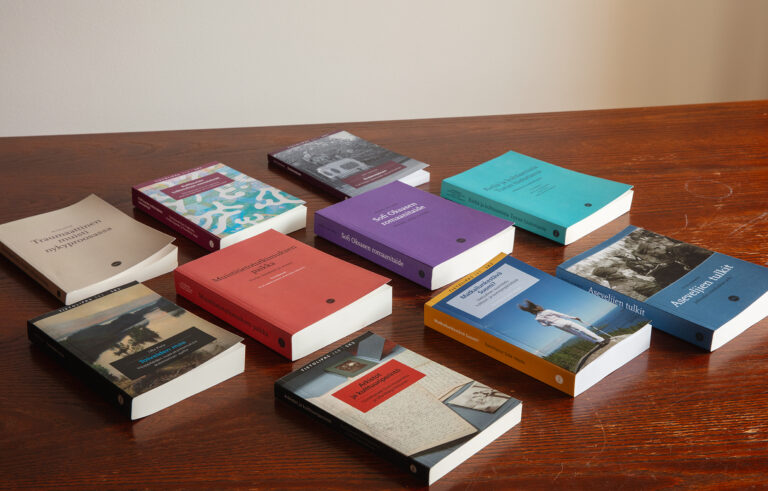 See our entire selection at our webshop
Our entire selection of scholarly and other non-fiction books is available in our webshop.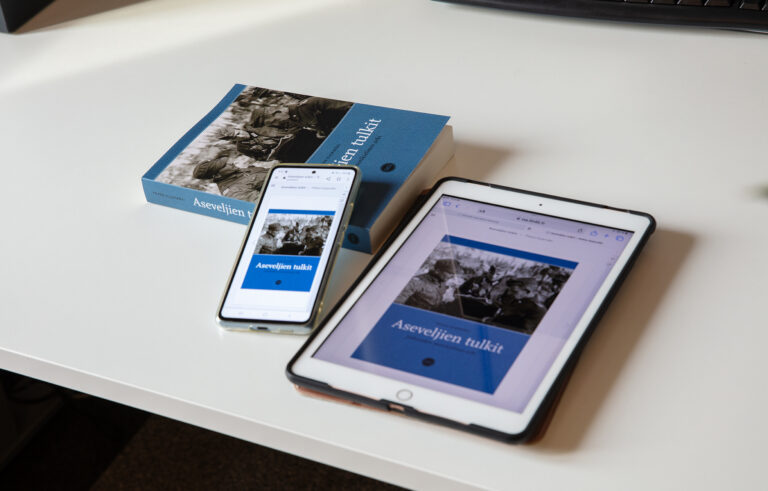 SKS is on the side of open science
We believe that everyone should have access to the results of scholarly research. Our scholarly books are open for everyone to read.
As a learned society, our central task is to support the use of the Finnish language as the language of academic scholarship and to publish high-quality research. We publish peer-reviewed scholarly books in our traditional scholarly series. In addition, we produce online publications that make archival materials available to researchers regardless of time and place.
SKS owns the publishing company SKS Oppi ja Tieto, which publishes non-fiction books of interest to a wide audience (under trade name SKS Kirjat) and educational materials (trade name Äly).
SKS is Finland's oldest continuously operational publishing house. From 1834 to today, our books have contributed to the Finnish language, Finnish national identity and the understanding of Finnish culture. The ever-growing collection of our archived publications is included in UNESCO's Memory of the World Register.
We publish
peer-reviewed scholarly books in print and as open access e-books
archival materials as online publications for use by researchers
non-fiction books of interest to a wide audience
electronic learning materials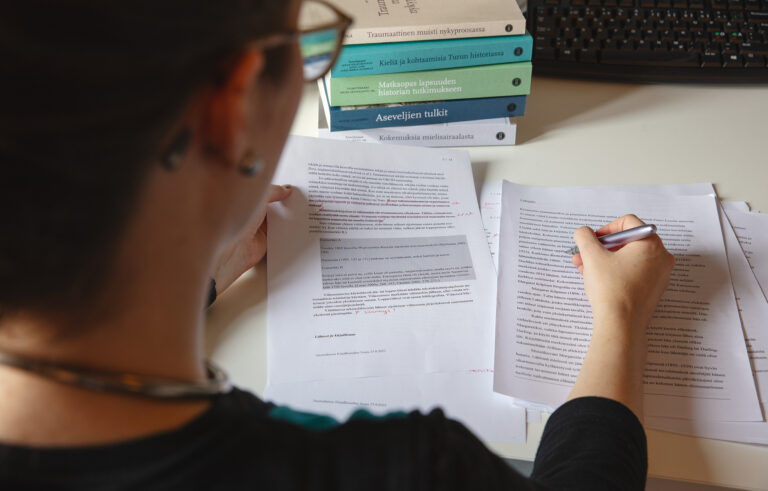 Are you looking for a publisher?
We are happy to receive interesting proposals and manuscripts. Read more on our scholarly publishing and peer review!
---
All photos: Emma Suominen, SKS.